We're glad to announce that Screeps now has user-generated authentication tokens support. You can use these persistent tokens to authenticate to our undocumented Web API endpoints without using the sign-in process. Use your Account / Auth Tokens section to generate such a token: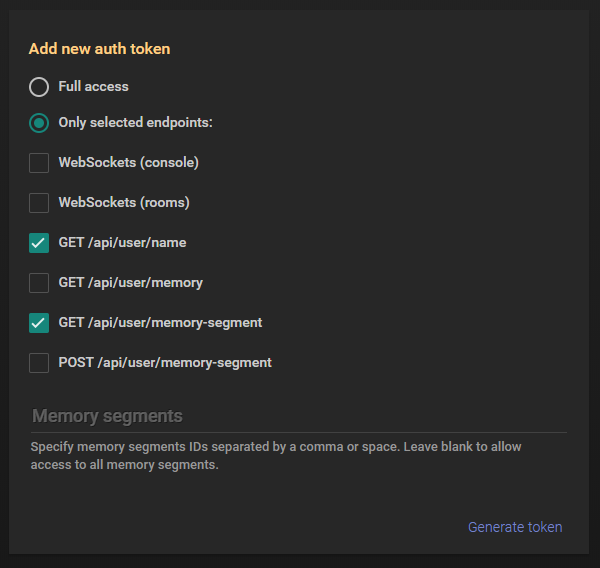 Please note that the usual sign-in process will start using Google Invisible reCAPTCHA effective February 1, 2018.
If you have an external tool which uses https://screeps.com/api/auth/signin endpoint automatically, please change it to use Auth Tokens before February 1, 2018! Otherwise it will stop working.

Doing this is trivial: you need to drop using auth/signin endpoint and set X-Token header in all your requests to the persistent token generated from your account settings.
Learn more about this feature in the documentation.
---
Have comments or feedback? You can discuss this post here.