It's big time! 2 months after its creation, shard1 is available for settlement from outside. The portals leading from shard0 to shard1 and back open their doors for all the settlers, traders, and highway bandits out there.
But aside from the evident feature of transferring players' creeps between worlds, these portals will leverage another interesting game mechanics, NPC Events.
We won't delve deep into all the details but leave it for you to discover, especially since the events content and mechanics will change with time. But one thing is sure: it's worth keeping your eyes on what comes out of these portals (including with your Observers), it could be something tasty!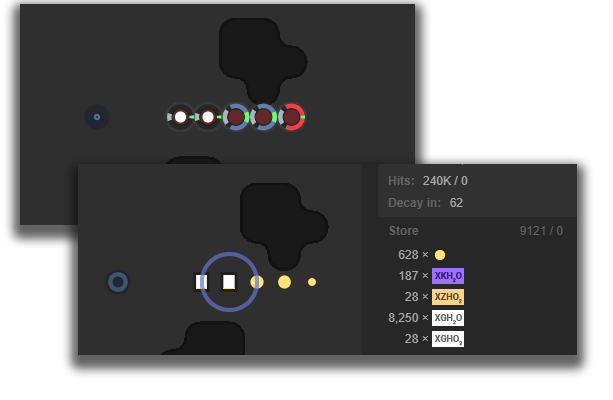 By the way, a little hint for you: when an NPC creep that took part in an event like this dies, its resources don't drop on the ground but are placed in a container created automatically so that you can conveniently grab them in time.
Good luck hunting!
---
Have comments or feedback? You can discuss this post here.