Another month has passed as the game servers were doing your bots' bidding. More than a thousand of artificial intelligences, from fledgling to cunning and hugely optimized ones, have claimed dominance in our parallel universe, and today we can hang this picture on a wall in a frame: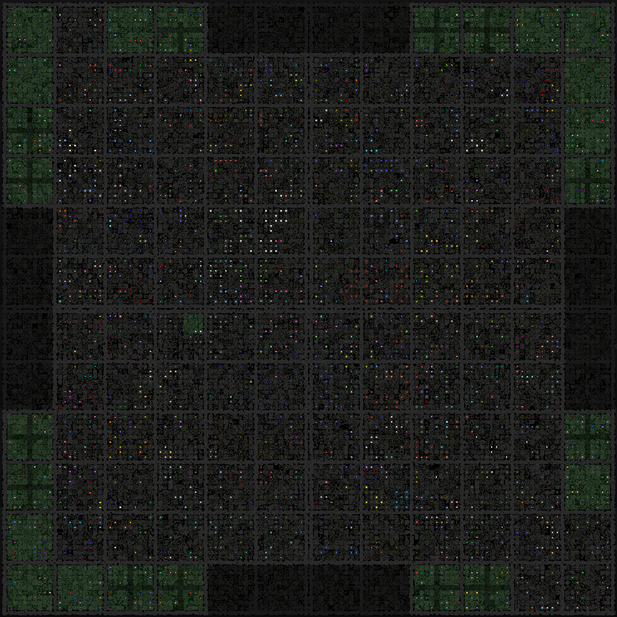 The gold in our main top goes to Dissi[27] who had to speed up his controllers' upgrade 1.5 times to achieve this result. It is not before long that he enters the group of CPU MAX (GCL28=300CPU) holders.
The players upgrade pulse from danny[23] is as following: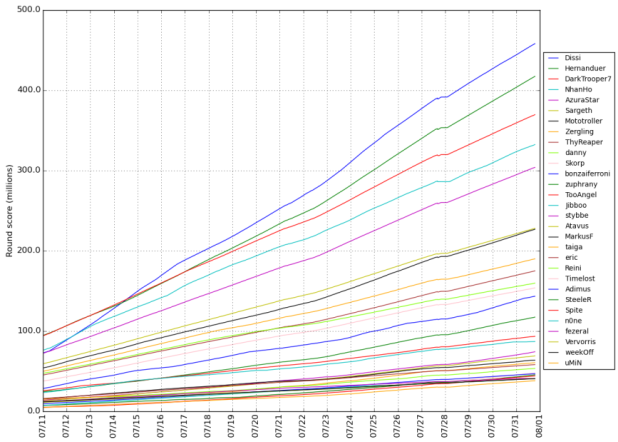 The game embraced a lot of new life, but they are far from the Top 10 due to lack of resources. So we decided to show how the Top ER would look like without the veterans. It allows to see who among the new generation goes beyond their peers and quickly expands their influence:
Absolute GCL gain for players registered after June 20
Spite[10] was the first among the beginners to get his hand on harvesting and processing "red energy," but putting power into stable mass production will require him a lot of programming 'power'. But as a result of this, he will reap massive advantages due to low competition so far.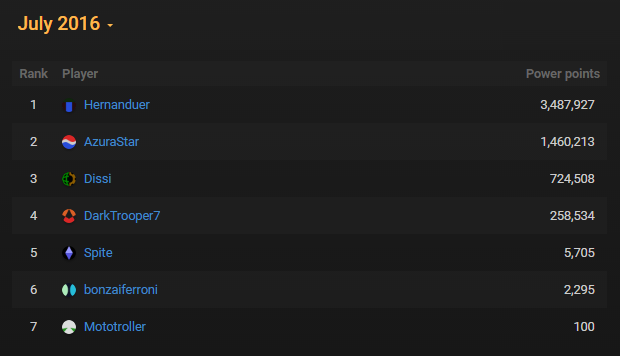 Players often seek new ways to express themselves, like creep flash mobs or "field circles" made with roads. That's why they invent funny uses of the public creep.say(). By the way, you can use funny Unicode characters in messages. Some players even develop standalone libraries to make their creeps talk.
Here are the most sociable players: HowlsMovingScreeps[6], Dissi, Mototroller[22], Lomewilwarin[6], NhanHo[33], Bovius[8].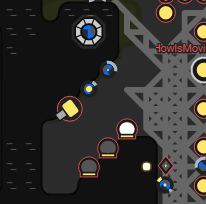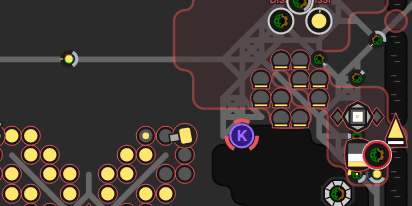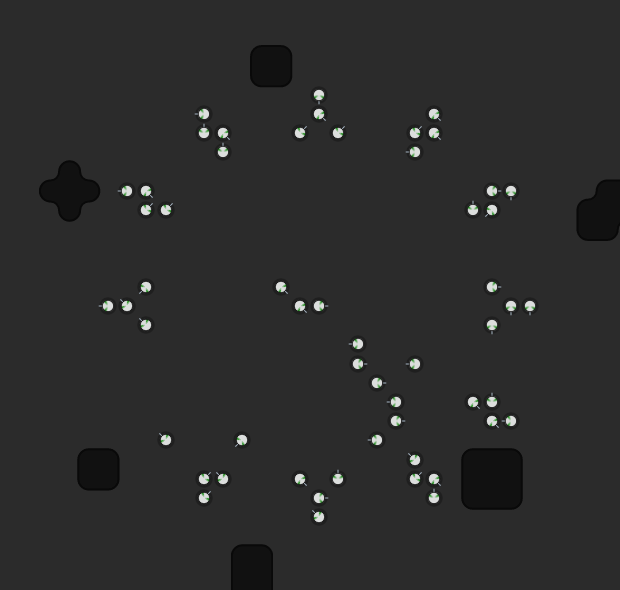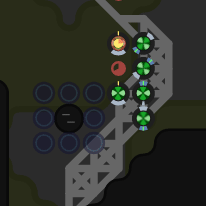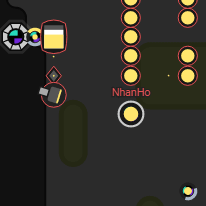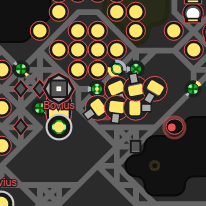 The formerly top player QzarSTB[12] has returned into the game after half a year of rest, welcome! His rooms occupy vast territories which implies ambitious goals:

The South West sees an interesting company of badges of similar colors: Atavus[10], BlackLotus[7], Pantek59[4], Tanjera[6], Atlan[6], and Moria[5]. This is a powerful coalition (total GCL = 38) that has seized 5 sectors already. It's interesting to see how the boundaries of their domains will change with time: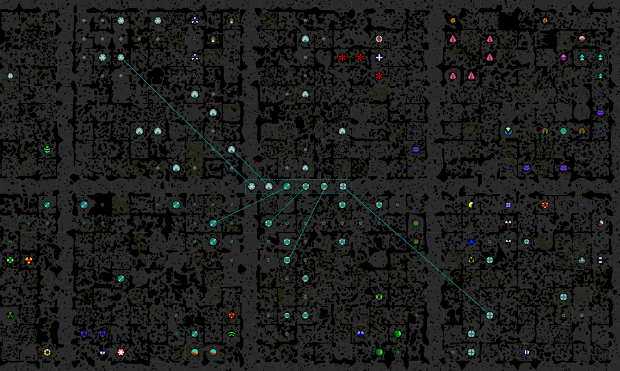 Don't forget that the emergence of portals allows you to easily cover vast distances, so even if you're at the other side of the world, you can have unexpected guests right at your door. Just recently we were seeing the first large-scale offense with using portals and jumping from the other side of the world: Bovius[8] arrived from the North West and crushed a neighbor of the aforementioned alliance, shedletsky[7].
The world can see more than a thousand scuffles a month, so there is always something interesting going on. This time we show you an implementation of a "spam attack" in the world of Screeps: